Sant Joan Despí Funeral Home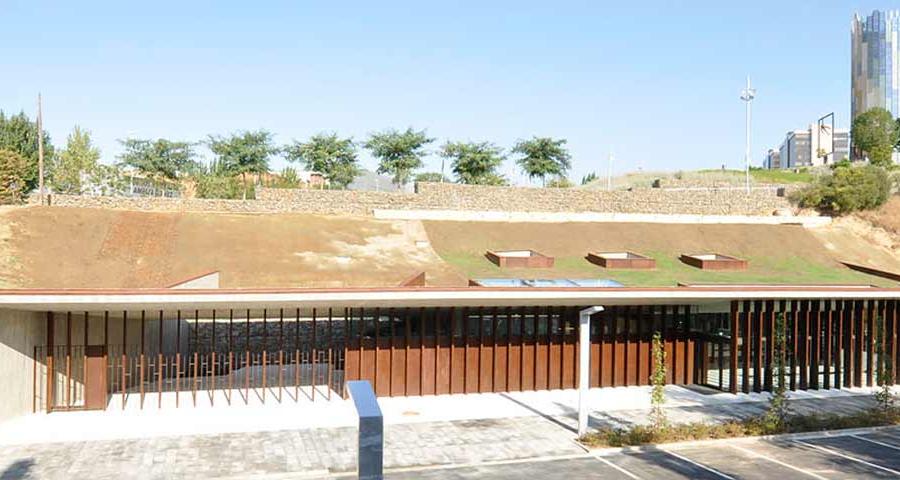 Carrer de la Fontsanta, s/n
08970
Barcelona
Cómo llegar
At the Sant Joan Despí Funeral Home, we have been offering families a complete funeral service for more than a decade so that they can say farewell to their deceased loved ones in the way they would want. From our privileged location, in the cemetery grounds, we provide families with the personalised service they need during these difficult times of mourning.
Services available in Sant Joan Despí Funeral Home
The Sant Joan Despí Funeral Home has fully equipped facilities to offer families the best service, providing them with intimate surroundings and the greatest privacy to say goodbye to their family member. This is possible thanks to:
Three wake rooms that have everything you need including private toilets and a cloakroom.

A multi-confessional oratory to celebrate the farewell ceremony that the family chooses.

An area with vending machines so you can have a coffee, some water or something else.

Florist service to order personalised bouquets and funeral wreaths.

Free telephone bereavement service attended by psychologists who are experts in grief management.
How to arrive to Sant Joan Despí Funeral Home
We are suitably located to serve the families of the towns of Sant Joan Despí, Cornellà de Llobregat y Esplugues de Llobregat.
We are located at Calle de la Fonsanta, s/n, in Barcelona, in peaceful surroundings, next to the cemetery of Sant Joan Despí. We have free outdoor parking and chargers for electric vehicles are also available.
If you prefer to come by public transport to the Sant Joan Despi, there are very good connections by train, bus, tram and metro:
Metro: L5.

Train: R4.

Tram: T2.

Bus: E43, L46, L77.
For more information about our services or if you have any questions, please contact us on 931 010 073.