At Áltima we are committed to offering you a comprehensive and quality service, as well as the necessary accompaniment at the time of saying goodbye to a loved one. Therefore, Áltima's offices are at your complete disposal, both in the main hospitals in Barcelona and the Metropolitan Area, as well as in different locations throughout Catalonia.
Hospital Vall d'Hebron office
Hospital General de L'Hospitalet office
Hospital Universitari de Bellvitge office
Esplugues de Llobregat office
Hospital Moisès Broggi office
Sant Joan de les Abadesses office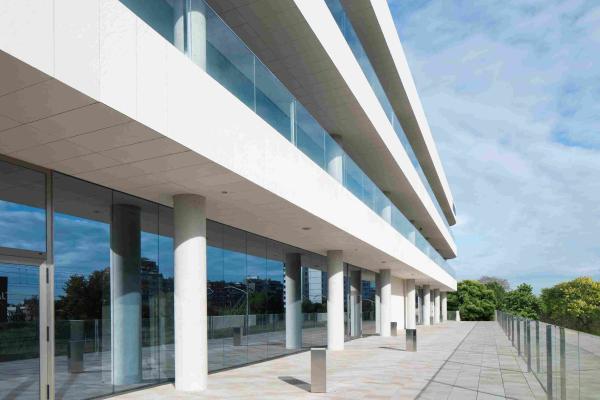 We know how difficult it is to manage administrative procedures when a family member passes away. For this reason, we have a specialized team of professionals, both inside and outside the Áltima offices, who will help you through these difficult times, making everything easier and more bearable for you. In addition, you will have a quality service adapted to your needs. 
Our family care offices offer a specialized service, difficult to find in another funeral home. Through this service, the families of the deceased will not only receive essential advice in these difficult times, but also all the necessary guidance and support.
In these offices, you can request different types of wake services and different existing plans we offer so that you can choose the best one for you.
The services offered are the basic service, the service with ceremony, and the basic service plus wake. Each one has different characteristics, but in all cases, relatives will receive first-class attention, always in a respectful and empathetic manner with the difficult situation they are going through.
In addition, at Áltima, through our family care offices, we offer our clients other services of interest such as the elimination of digital traces, readings for the ceremony, as well as the sale and delivery of flowers. You can also request the sending of condolence notes or memory cards, and in some cases, we can even provide transportation services.
Furthermore, at Áltima we also offer personalized and accurate advice regarding all the procedures that must be carried out after the death of a loved one, such as obtaining certificates, registration and burial formalities, among others. These procedures can be cumbersome, which is why the administrative management in our offices is widely valued.
All of this is available at Áltima. So, do not hesitate any longer, and contact us now so that we can help you with absolutely everything related to this process.
For any information or to request a quote, contact our specialized team of advisors at our offices in Áltima, on 900 230 238, with 24-hour service. We will answer all your questions and provide you with any information you need.